You just got a brand new grill for your yard, and the first day you planned to use it, you got soaked by a gentle rain shower. Enter the grill gazebo — an invention that allows you to grill in any weather. Not only does a gazebo protect you from inclement weather while grilling, but it also serves to protect your grill when it is not in use.
Gazebos have been in use since the time of the Egyptians about 5,000 years ago. The term itself first appeared in England around 1752 and combined the word gaze with the Latin suffix "ebo," which means "I shall." In simple terms, gazebo means "I shall gaze." Gazebos gained popularity in the United States during the 1800s.
Gazebo, Gazibo, Gazowie
Grill gazebos have grown in popularity during the last 20 to 30 years. Before that, gazebos were larger-scale Pavillion-type structures designed to shelter large groups of people. Common in public parks, near swimming pools, and in other public and private areas, gazebos went mainstream when they became portable.
The original pavilion was a full-scale structure, adding beauty and permanence to parks and gardens. Towns used them for public gatherings, private garden parties, and as a bandstand for holiday celebrations in the town center. Many towns worldwide still have a gazebo as a central focal point in town squares and public parks.
The first portable gazebos were commercial tents used for outdoor events, festivals, and weddings. Gradually, these massive structures became smaller with increased portability. People began using the smaller gazebos in yards for added shade and protection from the rain. They are a must-have item for most people who camp. The transition to even smaller gazebo structures was a natural shift when the popularity of outdoor grilling increased.
Soft Top or Hard Top: Choosing Your Grill Gazebo
Most grill gazebos measure in the 5-foot by 8-foot range and stand at least 6-feet tall. They have a singular purpose — to protect your cooking area from weather, falling acorns, bird droppings, and sun. There are two main types of portable grill gazebo — soft-top and hardtop.
The hardtop grill gazebo is usually a metal frame with a plastic or metal top. This style gazebo adds more permanence than a soft top. If you have a designated spot on your patio, a hardtop grill gazebo may be a great addition to your yard. The hardtop is generally more expensive but is also sturdier.
The soft top grill gazebo has a canvas, duck cloth, or synthetic material roof. While less expensive, they are also lighter weight and should have extra anchoring. Soft top gazebos are easier to move around within your yard, especially if you don't have a permanent placement for your grill.
Recommended Read: Our Favorite Garden Gazebos
Free-Standing or Permanent Mounting
The difference between a free-standing and a permanently mounted grill gazebo is exactly what you think it is. One is always anchored, using dirt or concrete, and the other is not, although it may be staked down or bolted to a concrete patio.
If you are building a grill area and want to go all-out and install a permanent gazebo, you can find plans easily. We found several with a 30-second search:
From this point forward, we will be discussing only the portable hardtop and soft top style grill gazebos.
Size Does Matter
We only mention size because there are several things to consider when shopping for the perfect grill set-up.
What size space do you have?
What size grill do you have?
How tall are you?
Will more than one person be operating the grill at any time?
There are probably more things that will come into play, but those are the main areas. If you have a super huge commercial-grade grill that is nine feet wide, it won't fit well under an eight-foot-wide roof. Likewise, if you only have a 24-inch wide hibachi-style grill on a small table, do you need the 12-foot-wide enclosure?
Head-height is a significant consideration. If you are over six-feet tall, you want a gazebo at least seven feet tall. Nobody would be comfortable grilling with a crick in their neck from bending down.
With that said, take a few minutes to figure out the best size for your needs before you start shopping.
No, These Soft Tops Aren't Convertibles
While most people think of convertible automobiles when they hear the phrase soft top, that isn't what we're talking about here. A soft-top gazebo has a cloth top instead of metal, corrugated plastic, or other rigid material. The soft top makes them more portable, and they should be taken down and stored during winter months.
We found a variety of soft-top gazebos. As we stated earlier, the most common size is five feet by eight-foot. Some of these models do have size choices for larger units. Due to the popularity of these gazebos, they may be out-of-stock temporarily in some areas. Usually this is a brief interruption of availability, possibly seasonal. Most retailers have email notification systems that will notify when the item is in stock.
CASAINC 5 ft. x 8 ft. Grill Gazebo
The CASAINC 5 foot x 8 foot Grill Gazebo is functional and great looking. The canopy is gray and will match any outdoor decor. The top allows excellent ventilation, so that heat from the grill dissipates nicely.
The canopy is constructed with durable 220g polyester fabric with a polyurethane coating (PU) to make it water-resistant. The PU coating also adds to Ultraviolet (UV) protection. That means that both you and your grill will be safe from the damaging rays of the sun.
The frame is sturdy and easy-to-assemble. Although the assembly time will vary and is much easier with two people, one person can assemble this gazebo quickly.
Heathermoore Patio Grill Gazebo
The Heathermoore by Hampton Bay is very popular. Its black, steel frame assembles with no tools. The frame structure includes two work-area shelves for staging, prepping food, or serving guests efficiently. Measuring in at the standard 5-feet by 8-feet, There is plenty of room under the generous tan canopy for you and your grill.
This canopy structure weighs in at just under 42 pounds, so you will want to anchor it on breezy days for safety. Anchors are provided, but there are mixed reviews on the level of security they provide. This item does carry a two-year manufacturer warranty while others in this class average only 90-day warranties.
Sunjoy 8 ft. x 5 ft. Grill Gazebo
No products found.
No products found.
This Sunjoy grill gazebo is spot on for grill enthusiasts. The dark brown, powder-coated finish on the steel frame will last years. The matching red canopy top is great looking, vented, two-tiered, and provides outstanding UV protection.
With two side shelves, this unit adds the convenience of utility hooks for your cooking utensils, serving utensils, and potholders. As one of the most sought-after models, you will want to order this early as it is difficult to find later in the grilling season. Ground anchors are provided for soft surfaces, but you should use other means on a hard patio or wooden deck. This item carries a six-month limited manufacturer's warranty.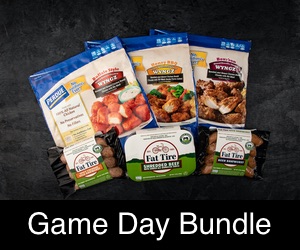 Sunjoy Deering 5 ft. x 8 ft. Brown Steel 2-Tier Grill Gazebo
No products found.
No products found.
Another entry from Sunjoy, the Deering, includes the same great features. Two shelves for serving and handy utensil hooks. The two-toned weather-resistant canopy has a two-tier design for ventilation and protection from the weather.
The assembly is easy, and replacement parts are available to extend the life of your investment. This item carries a six-month manufacturer's warranty. Although anchors are provided, you may need additional anchoring or weights.
Costway 8' x 5' Barbecue Grill Gazebo
This Costway structure is sturdy and beautiful to add to any outdoor patio area. Two shelves provide serving and staging areas to help any chef make fantastic meals. The sturdy steel frame supports a two-tiered, ventilated canopy top. The khaki-colored top blends well with any patio furniture or decor. An included LED light allows for barbequing under lower light conditions.
No Waxing Needed for These Hardtops
If you have a permanent outdoor grill setup, investing in a hardtop grill gazebo is a good choice. Many of the hardtop models offer additional aesthetic value with curves and angles. Increased durability, stability, and weight all contribute to these gorgeous backyard structures.
Sojag 6′ x 8′ Messina Hardtop Grill Gazebo
No products found.
No products found.
The powder-coated finish on the Messina Hardtop Grill Gazebo will last for years. Designed to protect against UV rays, rust, and corrosion, the galvanized steel is super durable. Made to blend well with any decor, the roof is light grey. The two-tiered design aids in ventilation, allows smoke to escape quickly, and protects you and your grill from inclement weather.
Two shelves provide space for serving, food preparation, or just leaning against for a chat. This unit meets CPAI-84 International safety standards for flame resistance. Although assembly is required, this unit will go together smoothly and last a lifetime.
Sunjoy Seagate 5 ft. x 8 ft. Grill Gazebo
To join their family of soft-top gazebos, Sunjoy offers the Seagate Hardtop. Using a two-tiered and vented roof design allows for excellent ventilation while providing great cover from the weather. The brown frame is constructed with strong, powder-coated steel and includes shelves on both sides. The addition of utensil hooks on the shelves is like gravy on the biscuits.
Assembly instructions are illustrated and easy-to-follow. Sunjoy also has a knowledgeable team of customer service reps ready to help if you hit assembly snags. The inverted chevron design of the roof will protect you and your grill from the sun and weather
Corsica 6.7 ft. x 4 ft. Hard Top Grill Gazebo
The Corsica Hardtop offered by Hampton Bay is slightly smaller at 6.7 feet by 4 feet and less expensive. If you have a limited area or budget, this may be a perfect fit. The Corsica includes all the same features as its larger brethren in a more compact and portable frame. Two shelves on the sides provide serving and prep areas. The roof is an inverted rocker-style design that provides adequate protection from the elements.
While consumer reviews are lower on this unit, many of the complaints center on missing screws. Be sure to verify all your materials before beginning assembly.
Penguin BBQ Grill Gazebo 5′ x 8′
The Penguin BBQ Grill Gazebo offered by Home Depot is a 5-feet by 8-feet structure with a two-tiered inverted rocker-style roof. Made with an aluminum frame and a polycarbonate roof, this structure may be lighter than others in the same class.
It includes solid glass shelves, plus racks and hooks for spices and utensils. With a chocolate brown powder-coated finish, this structure will blend well on your patio. The Penguin is durable enough to leave assembled even in wintry climates.
Walker 8 ft. x 5 ft. Steel Grill Gazebo
Durable steel construction tops the list of ingredients for the Walker offered by Hampton Bay. Leaves, falling acorns, rain, snow, and bird droppings are no match for this sturdy gazebo. With attractive natural slate shelves and under-shelf storage areas, you can use this setup all year. Built-in utensil hooks and wine glass hangers round out the amenities.
The frame has a powder-coated finish and heavy-duty steel construction. The double-tiered roof allows plenty of ventilation while providing excellent protection from the elements. This gazebo is an investment in your outdoor adventure.
Recommended Read: Best Screened Gazebos for Your Backyard
The Right Grill Gazebo for Your Backyard Cooking Heaven
Just a quick recap before you head out to shop. Determine your needs and wants before shopping. Measure your available space as this needs to be greater than the listed outside dimensions of your structure. If your patio is only 5-feet by 7-feet, a 5-feet by 8-feet gazebo won't fit without hanging over the edge.
Other things to consider are whether you want a permanent structure or a temporary, portable unit. Both have advantages and disadvantages based on your available space.
If you own your home, adding a permanent structure will add to your resale value. If you rent, the portable form can move with you to a new home.
Enjoy your slice of heaven on earth!
Featured Image by Skitterphoto from Pexels
Last update on 2023-03-22 at 15:36 / Affiliate links / Images from Amazon Product Advertising API